As an Amazon Associate I earn from qualifying purchases.
If you're new to teaching or have worked for another business, you may be thinking about starting your own piano studio. Piano studios are a tremendous investment of time, money, and effort. When functioning correctly, piano studios can be a main source of income.
You might be wondering how to start a piano studio, and actually, the process is much simpler than you think. Below I'll talk about 15 things you absolutely need to do to create a piano studio that performs well both in educating pianists and providing a stable income!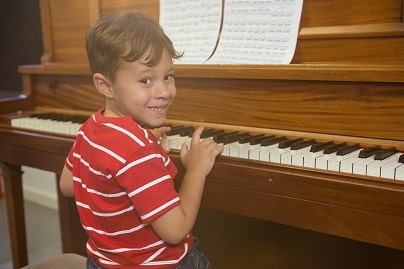 Interested in quality digital pianos for easy learning? You can find them by clicking here#ad
1. Obtain A Business License For Teaching
Because teaching piano lessons is a for-profit activity, it's a good idea to obtain a business license. Like any other business have to report that income to the IRS for tax purposes.
This would be considered a small business, but it may be a good idea to register as an LLC. The reason behind that is that there are all kinds of liabilities that come with a business like this. It's important that your personal finances are separate from your business finances.
If you plan to name your piano studio something other than your name, then you will certainly want a DBA or LLC. These are quite easy to set up through your local state websites, or you can use a service like LegalZoom.
Depending on where you live and the laws for your state, you may need specific information before registering your piano business.
2. Acquire The Proper Insurance For Your Piano Business
To be on the safe side, it's a good idea to get insurance for your piano business. If you were teaching out of your home and someone were to fall down, you may be at risk of getting sued!
Having insurance helps protect you from those kinds of things. You can also get insurance for damages caused to your pianos as well. This can be from someone accidentally putting a dent in your grand piano, power outages, natural disasters, and much more.
Because grand pianos are so expensive, it's always wise to get them covered. That's especially important because piano studio instruments are used significantly more than the average private owner would use on their own.
In fact, all of your important property needs to be covered by insurance. If you're renting teaching space and move your own pianos into that space, those are usually covered as well.
As an independent music instructor, you need to protect your investment from a host of other things too. This includes:
Burglary
Risk of clients getting injured at your facility
Getting sick and not being able to work
Employees getting injured (if you hire staff)
Insurance for your business is pretty affordable, however, there is a special benefit to piano instructors. If you teach lessons out of your home, you might be able to utilize your homeowner's insurance coverage instead.
If you're renting a facility, then chances are your landlord will have some sort of insurance that covers your business too.
Another often overlooked policy to put into place is Workers Comp. This means if you hire employees for your piano business and they get injured on the job, then it's your obligation to pay for their treatment and income.
Even if you contract teachers out, you still may be liable for any injuries that they face. Insurance can also help those close to you if something were to ever happen.
3. Decide On A Teaching Location
After all of the paperwork is done to protect your business, it's time to decide on a teaching location.
Most new piano teachers will start up a studio from their own home. You could use a living room space, a spare bedroom, or even a converted garage space. This is ideal for a teacher just starting out because this eliminates rent and additional mortgage costs.
The benefits of renting a space to teach are if you can attract enough clients to keep up with the rent and profit. If you expect to start off with a large number of students, then it may make sense to rent a facility to start.
Something to consider with teaching from home is providing your students and families a comfortable space. They need clean bathrooms to use, access to water, and an area for parents to wait.
If you plan to teach outside of the home, then you need to factor in piano moving fees as well.
Rented facilities come with everything you need such as air conditioning, bathrooms, lobby space and much more which makes them more preferable.
The teaching location you choose should be within a reasonable traveling distance for your students. This makes it easy to offer lessons to more people and grow your business.
4. Purchase Enough Quality Pianos
Depending on the size of your studio, you may need to buy more pianos. I recommend used pianos when you're just starting out. Here's a guide on how to buy a used piano for a good price.
The quality of the pianos accomplishes two things
Quality instruments provide better learning experiences
Quality pianos help build your student roster
I talked about this in my article on getting more students into your piano studio, but the quality instruments you offer do matter. Parents and students can tell the difference between a good piano and a really bad one.
If your studio is the only one in the area that offers Steinway instruments, that's a major selling point that you can use to entice people to take lessons. Perhaps you're the only studio in the area with grand pianos while the others have uprights.
For piano teachers thinking about teaching group classes, you'll need enough pianos to accommodate everyone. In this instance, it's a wise idea to purchase digital pianos like these in addition to acoustic instruments.
It's something to really consider. The other benefit of having quality instruments is that students develop more quickly. The pianos should be in great playing shape, regularly tuned, and ultimately sound good.
If you're just starting out and don't have a quality piano, I encourage you to reach out to churches, schools, and community centers to see if they have pianos they do not want.
Also, reach out to friends and family, or consider taking out a business loan to fill your studio with enough instruments. Remember, buying a new piano is not necessary, so a quality used instrument will suffice.
5. Create A Studio Policy
I've discussed creating a studio policy before, but it definitely helps to go into more detail. Studio policies are a staple of piano studios because they are essentially the operating agreement of the business.
In a studio policy, you can list just about anything that pertains to your studio. Each studio policy needs to be signed by the parents and students to make the agreement official. This includes the following:
Tuition & Payment Schedules
This section should clearly outline what the tuition for lessons is and how it should be paid. Most payment schedules follow a weekly, bi-weekly, monthly, quarterly, and yearly model.
Lesson Schedules
Each studio policy needs to feature a calendar schedule for the academic year. This shows any dates that the piano studio is closed for business, vacations, holidays, and recitals. There is also information there that discusses how lessons are scheduled, procedures for makeup lessons,
Cancellation Policies
It's impossible for every piano student to have perfect attendance. Whether someone has car trouble or gets sick, there needs to be a clear cancellation policy in place. It's customary for students to give at least 48 hours notice of needing to cancel a lesson.
This allows the piano instructor to make other adjustments in their schedule such as scheduling makeups, extending another students lesson, or even using this time for lesson planning.
Any lessons canceled outside of that timeframe are usually billed as normal. The terms have to established early on and the studio policy to avoid issues later on.
Registration Fees
There are a lot of fees associated with running a piano studio. Students will need to pay for recital fees, photo fees, lesson materials, paper, ink, and much more. You can outline these in an itemized list, or just charge a general fee that you can then assign as needed.
Conduct Policies
Behavior in piano lessons is absolutely crucial to a students success. The same can be said for parents who may want to sit in during a lesson to watch (not recommended). In this case, you should establish clear behavior requirements of students.
Any sort of disrespect, lack of preparedness, and lack of effort in lessons can result in the lesson ending early. Severe behavior can also void the contract and forfeit a portion of the tuition as well.
Because piano lesson rosters are at a premium, it can affect you greatly financially if a student is removed from the program, cancels lessons, or does not pay on time. To protect yourself, you need to build in clear studio policies to protect them.
6. Create An Academic Calendar
An academic calendar is crucial in the very beginning when opening a piano studio. Piano studios need to clearly outline when the studio is open when it's closed and much more.
Most academic calendars will align themselves with the district school schedules in that area. For example, all Winter and Spring break dates line up as well as major Holidays.
The calendar also needs to include faculty recitals, student recitals, competition dates, community outreach activities, and also when specific dues should be paid.
Because things can change, I recommend using a digital calendar. This is something that parents and students can access at all times. When a change is made they will be notified by email. It's a quick and easy way to get information out quickly.
Here are a couple of online calendar options you could easily implement into your piano studio business.
7. Decide On Payments And Tuition
Lesson tuition can be determined by a number of factors such as:
Location and Demographics
Maintenance and Other Studio Costs
Competition In The Market
Pay Per Lesson Vs Prepaid
Where you are located may have the most impact on lesson costs. If you teach lessons in an area where the demographic is college educated parents who make over $100,000 per year, then you could easily charge more for lessons.
Compare that to if you are teaching in an area where there might be less overall income.
Other things you can consider are the size of the families in the area, the number of schools and churches, and also the competitiveness in the market.
The more piano studios there are in the area, the more you will have to compete for students.
One way to make your piano studio more desirable is to undercut your competitors and charge less for lessons.
Perhaps you could offer more course offerings like group class and student recitals. Even making the first lesson free of charge is a way to compete with others. At the same time, you need to charge a competitive rate for piano lessons to stay in business.
It's a good idea to study the market in the area you plan to open your piano studio. Take a survey, research other studios, and see what courses they offer. Here's an idea of how much piano lessons generally cost.
Ultimately the tuition for your piano studio should be determined by the projected costs. Lesson income needs to cover book fees, piano maintenance, rent, recital fees and more. Those fees also have to be enough to pay you or your piano teacher staff as well.
One unique way you can determine lesson fees is by the payment plan offered. Most piano studios will charge less money if lessons are purchased as a prepaid package. Parents can purchase lessons anywhere from 3, 6, to 12 months in advance.
The benefit is that the teacher has this money to operate their studio with, and can save any unused lessons.
When students pay on a per lesson basis, a lot of the income is determined by their attendance. Because of this, it makes sense to charge a small percentage more to help cover the risk of that student not attending lessons.
8. Set Up A Website For Your Piano Studio
Every piano studio needs a quality website to support it. The website is where you can put the story of the piano studio, how it was founded, and what the mission of the business is.
Also located on the studio website should be various forms of contact. Prospective students should be able to make contact via email, phone, social media, and online booking forms.
It's a great idea to also use the website for blogging purposes. Publishing engaging content can not only drive organic traffic from search engines, but it also keeps members of your piano studio engaged with what's going on.
You could write helpful practice guides, share videos of your students performing, and also share news regarding the piano studio.
The website is the best way to promote your piano studio, so it's important that you hire a web developer to make sure everything looks great and functions correctly. If you're just getting started and are on a budget, you could set up a simple WordPress website and find a cheap domain on Godaddy.
9. Promoting Your Piano Studio
In addition to running a website, there needs to be some serious promotion to get a new piano studio off the ground.
Start simple with online ads on Facebook and Google Adwords for starters. These ad services allow you to target audiences by location, age, gender, family size, and much more.
Local ads for piano lessons are generally much easier to bid for, and it's easier to determine your cost per potential lead.
Other forms of advertising that may or may not cost include reaching out to schools, churches, and music stores in the area. The best way to get people into your piano studio right away is to offer lessons to friends, family, and neighbors.
These people are going to be your biggest supporters, and word of mouth is one of the best ways to grow a small business like music lessons.
The other way to promote your piano studio is by registering with local and national music organizations. These organizations can help refer new students to you and even do some promotion.
Many of them have an annual fee to register to become a member, but the benefits are worth it. They also offer training and conferences that can help you improve your piano teaching and how you run the business.
There are endless possibilities when it comes to promoting a piano studio. Have a look here for more ideas to grow your piano studio.
10. Decide On Piano Repertoire For All Levels
Every successful piano studio has a standard set of repertoire for each learning level. This can be divided as beginner, intermediate, advanced, and adult.
For beginning piano students, I recommend selecting from the list of repertoire books here. All of the books on that list have complete sets based on learning level. This allows piano teachers to advance students at a much more steady learning pace.
For advanced students, you could enroll them in RCM exams which give a great selection of custom pieces and standard repertoire.
Once you have the repertoire decided on each level, it's time to order the books and package them together. You can sell them as a complete set during the lesson interview, or add it as a charge to the studio policy fees.
11. Interview Students Before Accepting Them Into Your Program
When it comes to piano teaching, more is not always better. The type of students enrolled in your program matters. You have to build a standard of character, work ethic, and results at your piano studio.
Simply accepting every single student for the sake of making more money will not achieve that. In fact, doing that could actually ruin a piano studio over time.
With an initial interview, the piano teacher gets an opportunity to speak with the students and parents. This is a chance to get to know everyone, ask important questions, and observe the overall behavior of the student.
This is also an opportunity to set some clear rules and demonstrate that through a short piano lesson during the interview. If any red flags arise, this is a chance to stop a business relationship before it has a chance to begin.
Immediately after the interview is when a decision to join the piano studio or not is the right decision.
12. Invest In Client Scheduling Software
Once you've established a student roster it's time to get them scheduled. In the past, this was done with pen and paper, or through email only.
With today's technology though, you can actually use scheduling software like MindBody to set everything up.
These systems allow you to schedule students lessons, extend them, offer refunds, process payments and much more. If the piano studio has multiple instructors, then it allows for specific scheduling under each instructor.
The best part of any good scheduling software is the communication aspect. With a program like MindBody, you could make a change in the schedule and send out a quick automatic email to the student.
This helps especially with last minute changes, and for confirmations too.
13. Teach Lessons Back To Back
With a brand new piano studio, it's important to make as much money as possible in the initial stages. This way you can cover some of the expenses associated with moving pianos, tuning, renting a teaching facility, advertising and more.
To maximize your income, it's a smart idea to teach piano lessons back to back. For example, if the piano lesson were 30 minutes long, you would teach for 28 of those minutes.
The remaining 2 minutes would include set up time, and time to talk to the parents after the lesson.
It's a wise idea to establish this early on in your studio policy so that parents understand that those other elements are a part of the 30-minute lesson. With practice, you can easily teach students without a single break and make sure each lesson begins and ends on time.
14. Expand Into Group Piano Classes
A nice way to increase revenue at a piano studio is to offer supplementary teaching. This is why I suggest adding monthly group classes to your tuition.
Group classes allow students a chance to socialize and learn music with one another. This is a huge deal for some parents, and it's a really encouraging thing to do. Group classes consist of music theory, performance, piano games, and much more.
For students who want more group learning opportunities, you could offer a separate group package that meets weekly.
Group teaching is also an opportunity to reach out to the community as well. Many piano studios will offer a free group class once a month and open it up to the public. This is a great way to recruit students for private lessons as well.
15. Hire Additional Teachers
As a piano studio grows in size, it will inevitably need more instructors to help it function. Most private piano teachers teach no more than 40 students per week. While that's great for an individual, it also means many students are turned away from learning.
Overall that's not a smart business decision. Hiring additional teachers would make more sense. Those teachers could also help recruit more students based on their own reputation in the community.
You could pay them well for their teaching services, and then put a small percentage of the tuition back into the business. This helps the business grow overall and allows you do more with that income.
Having more teachers also helps with cancellations and makeup lessons as well. If you were to get sick, the only option is to cancel lessons when teaching alone. However, another teacher would be able to come in and keep the schedule moving as normal.
Before hiring more teachers, make sure that they are trained in your teaching philosophy. Make sure that they understand the standard your piano studio has set, the overall expectations, how to use the scheduling software, and much more.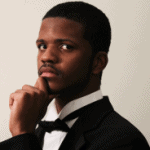 Hello & thanks for stopping by! I'm a professional concert pianist and piano instructor. In the United States, I've given successful performances in several places including New York, Florida, Connecticut, & New Jersey, I have also performed internationally in Italy and made my Carnegie Hall debut in 2014. I enjoy blogging about the piano, the art of performance, general music, current events and the latest in music production.