"an extraordinary classical pianist and a Naples treasure"
About Joshua
Following a performance in Carnegie Hall's legendary Stern Auditorium, he was described as "playing eloquently as if on glass harmonica" (Roberta on the Arts). Joshua Ross is quickly becoming a rising artist in the classical music world. Joshua performs regularly as a soloist both domestically and abroad. In addition to performances in the United States, he has performed and studied at the 2008 Schlern Music Festival, in Vols am Schlern, Italy. He has played in master classes for renowned pianists David Northington, and Steinway Artists Angela Cheng, Natsuki Fukasawa and Richard Cionco among others.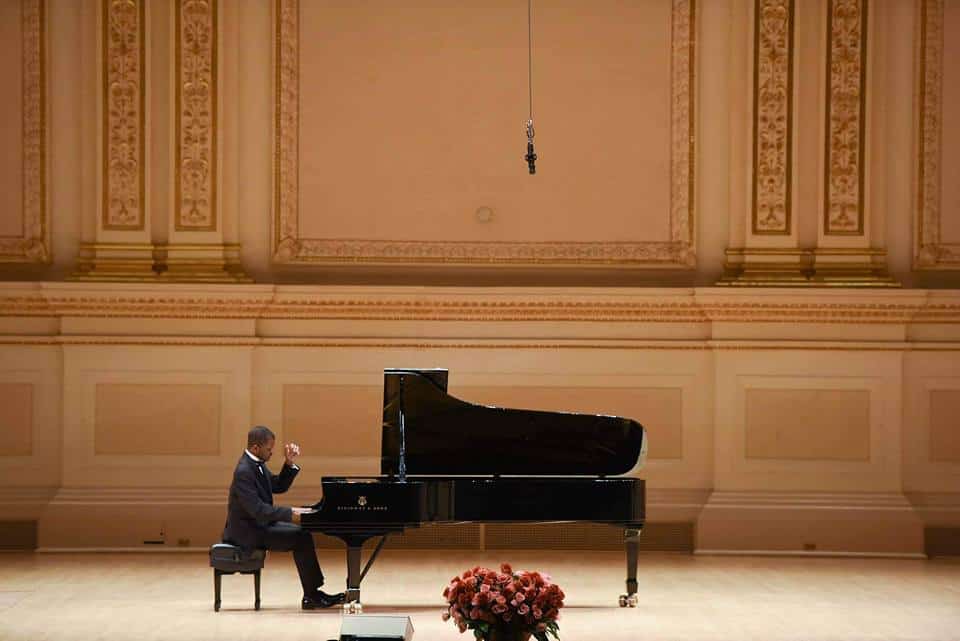 Joshua has been featured on several concert series which include the Steinway Piano Society Past Winner's Recital series and the 2013 American Bandmasters Association conference in Tampa, Florida as the featured pianist of the internationally acclaimed University of Georgia Wind Ensemble. He has performed as a guest artist in the Bayshore Capa A La Carte series where he was described as an "an extraordinary classical pianist and a Naples treasure" (Naples Daily News). Joshua has been a guest artist on the Intermezzo Concert Series in Jacksonville FL, a participant in the 2016 American Protege Gala in New York City and in 2017 Joshua made his debut with the Naples Concert Band performing Grieg's Piano Concerto No. 1 to an audience of over 3000 people at Cambier Park Amphitheater.
Joshua Ross has won several competitions including being named an Honorable Mention winner of the 2013 American Protege International Competition of Romantic Music. Joshua made his Carnegie Hall debut in Weill Recital Hall in February 2014 as a competition winner. Recent engagements include solo recitals in Florida, South Carolina, and a Northeastern concert tour as an guest artist in Connecticut and New Jersey. Joshua is also performed the Rachmaninoff Piano Concerto No. 2 with the Naples Concert Band organization in March 2018.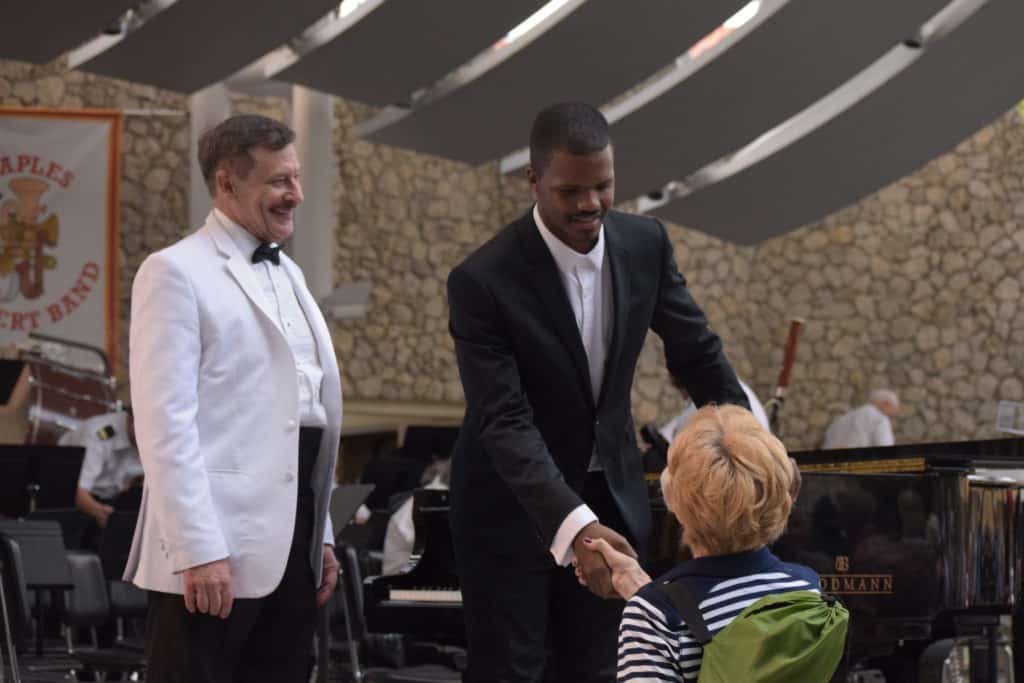 Joshua teamed up with former SNL producer Joan Wood to compose custom music for underprivileged children at the local Boys and Girls Club. During his time there Joshua developed a robust piano program with over 60 students enrolled.
Joshua holds a Master of Music degree in Piano Performance from the University of Georgia where he studied with Dr. Martha Thomas and a Bachelor of Music degree in Piano Performance from The Florida State University, where he studied with Dr. Heidi Louise Williams.