As a concert pianist, there are times where I've had to have my own grand piano moved to venues for recitals. Trying to find a piano mover was quite the task, mostly because I didn't know how much it would cost.
So how much does it cost to move a piano? It costs around $500 to move a grand piano locally from one location to another. Upright pianos cost as little as $150 to have them moved. Factors such as the size of the instrument, distance, moving a piano upstairs, movers insurance, and the overall value of the instrument can all affect the final price.
It's pretty standard practice to pay moving fees when you first purchase an instrument. With some maneuvering, there are ways you can save on the costs of moving a piano too. We'll dive into that shortly, but first, let's talk about what the moving process is like and how that can affect the overall costs.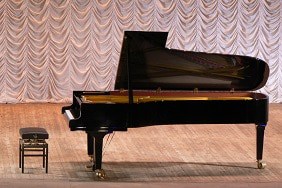 How Moving A Piano Works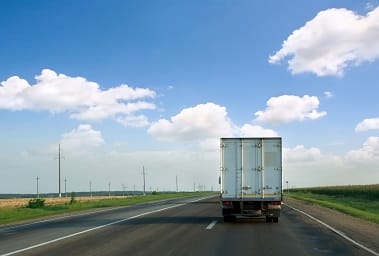 Whether your piano is new or old, it needs a certain level of protection when undergoing a change of location. Piano movers are experienced in this area. They know how to properly lift the instrument, balance it, and remove the legs and pedals so that they do not become damaged in transit or when putting your piano into storage.
One of the biggest benefits that piano movers provide are the helpful hands and the moving truck. Hiring them means you won't have to come out of pocket for a truck or have to gather friends and family to help you move the instrument.
Instead, you are hiring an experienced team that is used to lifting these instruments all of the time.
Most movers will then wrap the piano in a shrink wrap or other protective plastic to prevent dust particles from creeping in. Doing so greatly protects the finish of the piano from fingerprints too.
Piano movers will take a step further by then outfitting the piano with thick protective blankets. These moving blankets are often large, heavy, and made with thick padding. This way if something were to fall into the moving truck or the piano were to shift, it would not be damaged.
To help lock all of these layers into place, piano movers will strap everything into place. Some movers will use buckles, while others simply tie the straps together tightly.
Next comes the heavy lifting. The movers will sometimes operate in teams of three or less. They start off by lifting the piano on its side, and then gently sliding it onto a moving dolly.
This dolly is specifically designed for the piano itself, so it's important you communicate to them ahead of time what size instrument you are moving. After this the piano is sent to the moving truck, locked into place, and driven to the destination of your choice.
Moving A Piano Yourself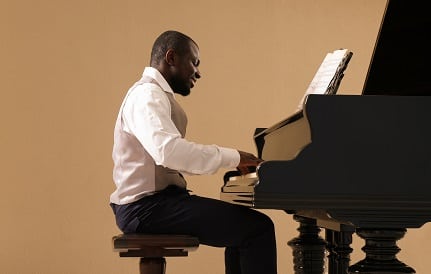 For some people, moving a piano is an expense they do not want to take on. Taking the DIY approach is actually not a bad idea if you can gather the right equipment and people to help. Here are some of the advantages and disadvantages of moving a piano yourself.
Advantages Of Moving A Piano Yourself
Saves On Cost
Flexibility In Scheduling
Disadvantages Of Moving A Piano Yourself
Greater Risk Is Involved
Harder To Claim Insurance In Case Of Damage
Requires A Team Of Movers
Requires Tools And Equipment
Lack Of Moving Experience
Below are a couple of essentials you'll want to obtain before attempting to move a piano. Here is a list of things piano movers most commonly use in their moving process.
Multi-wheel Dolly
A four-wheel dolly is usually enough to get the job done. This is not to be confused with piano collies that attach to the legs, but rather dollies designed for placing a piano on its side and moving into a transportation truck.
Piano dollies are designed to handle up to 1000 pounds in weight; plenty for a large concert grand. They are also wide and long enough to carry the piano on its side. Normally there is a hardwood frame that is also padded with carpet along the ends.
When placing a piano on a dolly, the narrow end of the instrument should be at the top, and the keyboard end should face outward.
These dollies use wheels that are either made of a thick brass or rubber. Many of these wheels have casters with four-sided raceways. This gives you some leverage moving because the piano can easily be turned left or right or spun around without much difficulty.
Ideally, the solid brass wheels are better for the bigger instruments while the rubber is good for upright pianos. A wheel height of at least 2.5 to 3″ is about standard for these dollies.
Hump Straps
After the piano is secured to the dolly, you'll want to then apply a hump strap to it.
A typical hump strap is made of cotton or heavy woven fabric that won't easily stretch or break at any point.
Whenever you're moving something heavy like furniture or a piano, hump straps will come in handy. This is less used when a piano is being moved to another ground floor location but used more often when pianos are moving up several floors.
The hump strap should be attached to the narrow top end of the piano. This way when a piano is moved upstairs, it won't just slip down.
With an upright piano as shown in the video below, a hump strap is attached to the bottom end of the keyboard and the piano can be lifted up on its side. This is a nice strategy if you're using two movers with some muscle.
Hump straps are also useful for actually moving the piano into the moving truck itself. Especially with wide and bulky grand pianos, it helps to have that added security when it is on a steep incline like a moving truck ramp.
Skidboard
A skid board (often called a piano moving board) is a small board mainly used for lifting up a piano or sliding the piano on to a dolly. It's constructed mostly of hardwood and also carpeted to protect the finish of the instrument. They are capable of handling pianos of most sizes from 5′ all the way to 9′ concert grands.
Most skid boards have an area where strapped handles are built-in. This allows movers to lift the piano up and carry it, or to prop it up and slide a four-wheel dolly underneath (the preferred method).
While skid boards are relatively inexpensive, you could make one yourself with just a few materials.
Wood planks, carpet padding, wheels, and ratchet straps for stabilizing the instrument is basically what you'll need. Ratchet straps work best because they allow you to adjust the tightness or looseness of the piano on the board.
When adding on the carpet padding, make sure it's in the area where the piano will sit. To make sure this is in the right spot, you need to measure the side of the piano to get the proper length.
If there is any extra padding left over, you could simply wrap it under the wood planks, or cut it off. The fabric must be wrapped tightly so that the piano will not drag it or bunch it up when slid onto the board. To help with this you could staple it down.
Padded Blankets
Padded moving blankets are a must for piano moves. These blankets are heavy in weight, thick in padding, and not easily torn. You should wrap each part of the piano in the blanket if possible.
Start by wrapping the entire body of the instrument and leave some extra along the sides; you'll shrinkwrap the remaining layer underneath the instrument. After removing the pedals and legs, it's a good idea to wrap each of those individually as well and then doing the same shrinkwrap process.
Shrinkwrap
Some people like to add the shrink wrap to the piano body first and then the blankets. I would suggest adding the shrink wrap second because the plastic can actually end up damaging the finish, especially if your piano has a glossy texture to it.
This step is easy and should be done before any of the piano legs are removed. It's a good idea to wrap tightly to hold the protective blanket in place so they do not move.
In combination with the straps and locking belts, this is the best way to protect the finish of your instrument. Shrink wrap conforms to the body of the instrument very well, allows you to get the most coverage possible.
While shrink wrapping a piano can be time-consuming, it's definitely worth the extra precaution. Be sure to wrap the instrument in a dry location as any moisture that slips under the wrap can get stuck there.
Moving Truck
Last but not least, you need a moving truck to get your piano from one location to another. Moving trucks can be rented at U-Haul, and you can get a smaller one if the piano is all you are moving.
This is not a huge expense, but it would be wise to get insurance for the truck just in case the piano causes any damage during the move. It is not wise to use a pickup truck because the likelihood of the piano tipping over, rolling around, or slipping out of the truck is high.
If you do decide to use a pickup truck, make sure that it can transport at least 2000 pounds of weight. This will not only take into account the instrument, but all moving supplies, lifting gear, and whoever is riding in the truck as well.
A Team Of Helpers
It's important to remember that most pianos weigh between 500 and 1000 pounds. This means you'll want to enlist the help of as many friends, neighbors, and family members who are capable of handling that kind of weight.
At least one person will be responsible for lifting the piano up on the top end to remove the pedals, so keep that in mind when gathering your help. The upper half of the piano is where most of the weight is held in a piano.
Gripping the instrument is quite easy because of its design. When lifting a piano you should grab underneath rather than along the sides. Pianos with glossy finishes are tough to grip on the sides, and you don't want to leave fingerprints.
Other Things To Consider When Moving A Piano Yourself
There are a few more things to consider when attempting to move a piano yourself.
Before venturing off into your move, it's a wise idea to measure all doorways, staircases, and moving vehicles prior to moving. This way you can determine early on if you will run into hurdles such as turning the instrument through a narrow hallway, or if the truck is not wide enough for the instrument.
Also, take a look at any flooring you have in the home and whether the piano could cause damage to it. Next, make sure you have the correct power tools to disassemble the instrument correctly.
It's also a great idea to carry plenty of heavy duty tape to secure blankets, shrinkwrap and more together. My last bit of advice would be to have several plastic bags and labels on hand to collect screws and small parts. This helps you remember where to put them when reassembling the instrument after the move.
Related Questions
How much does it cost to move a piano across the country? For some of you, moving a piano yourself is not an option. Especially when it comes to moving a piano across the country. It costs between $500 – $2500 to move a piano across the country. This factors in the cost of a piano move, and the distance the piano needs to travel.
How much do you tip piano movers? Moving a piano takes a great deal of skill and expertise. While it's not required to tip piano movers, it's a common practice to do so. Most movers will be happy with any extra they can get for their time and effort. A general guideline is to give a tip of at least $30 – $50 per mover.
Should You Move A Piano In A Pickup Truck? Depending on the type of piano, using a pickup truck is an option for the move. Upright pianos weigh less and are more subject to rolling around. However, you can lay an upright piano on it's back and move it. I would not suggest using a pickup truck for a grand piano, as the instrument is more delicate and should be moved on its side.