As an Amazon Associate I earn from qualifying purchases.
Shopping for a musical instrument is always a challenge, especially when figuring out how to buy a used piano for the first time. The used piano market is a unique place for those looking to bring an instrument into their home.
Here's a breakdown of how to buy a used piano
Decide What Type Of Piano You Need
Research Your Preferred Piano Brand
Choose A Piano That Fits In Your Home
Study The Market
Locate A Used Piano Dealer Or Private Seller
Test Several Pianos
Hire A Piano Technician To Evaluate The Instrument
Narrow Down To A Few Pianos
Find Out Why The Piano Is Being Sold
Negotiate A Fair Price
Hire A Reputable Piano Mover
In this guide, you'll find everything you need to go through step by step when it comes to purchasing a used piano. Let's start with the first step; deciding on a brand.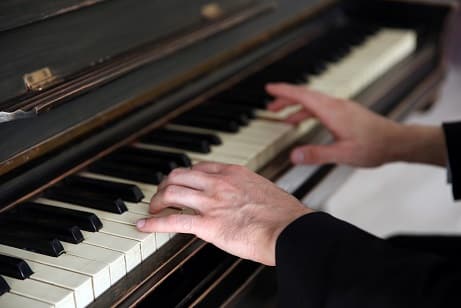 1. Decide What Type Of Piano You Need
The first step to purchasing a used piano is to know what you need. There are really two choices here; upright or grand. If the person using the piano is a new student then maybe an upright would be the way to go.
Perhaps the pianist is more advanced and so a grand piano would be the much better option.
Maybe you just want something that looks nice in the home to entertain friends and family when they come over. There are pros and cons to each type of piano from size, sound quality, action, and potential longevity.
Make a list of what's important to you, and how you plan to use the instrument 5 to 10 years from now. This will give you a better idea of which type you need to purchase.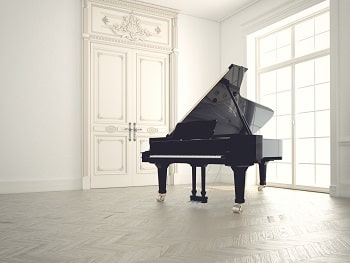 2. Research Your Preferred Piano Brand
When researching a used piano it's a good idea to have your brand of choice in mind. Is it a Yamaha you desire? Perhaps you want something like a Baldwin or European brand.
I recommend starting with this huge list of piano brand names. Write down a few that interest you and then start researching the different models and overall brand history.
This will give you a chance to understand the reputation of the builder, point out their high-end and low-end models, and then see what their availability is like in your market.
I've had experience with a ton of piano brands, so below is a list of the top piano brands that you should keep an eye out for on the used market. Some of these are high-end and some are low end, but they all make fantastic instruments.
Steinway & Sons
Yamaha
Brodmann
Kawaii
Baldwin
Kohler & Campbell
Seiler
Knabe
Estonia
Bosendorfer
Mason and Hamlin
Bechstein
Fazioli
3. Choose A Piano That Fits In Your Home
After choosing your preferred piano brand, it's time to choose an instrument that fits your home. For most homes, a baby grand measuring from 5'1″ and up would work perfectly. If you've got a home with a grand room then something of the 6′ – 9′ range would be appropriate.
Take a few moments to measure out the free space in your home and even move things around to get an idea of how a piano would work in your residence. Also, make sure you can place your future piano on an inside wall if possible.
Map it out on a piece of paper, take photos and bring them with you to the dealership. Doing so will give you a nice opportunity to pick the correct size instrument.
4. Study The Market
Before going to the dealership or with a private seller, you should study the market. New instruments are increasing exponentially in price every year, and their used counterparts are doing much of the same.
There are many piano bluebooks available online such as Piano Buyers Guide and Blue Book of Pianos just to name a few. These guides will give you a good idea of what the piano is worth, the original MSRP, and what recommendations dealers are given by the manufacturers.
It's much easier to work out a deal at the negotiating table if you know what the piano is actually worth. If you find that a dealer is going to high then having this information will help with talking the price down or simply walking away from the deal.
5. Locate A Used Piano Dealer Or Private Seller
With your initial research done it's time to locate a used piano dealer or private seller. When looking for a dealer you can do a simple Google search to see what's available in your area. Many times dealers will upload their latest inventory to their store website so that you can see what's there.
Often times dealers won't update this inventory online, so it's a smart idea to call them to see if they have the model and make of piano you're interested in. Calling not only saves you a trip to the store, but it can also protect you from a dealer that wants to hard sell you a piano.
When looking for private sellers it's a good idea to start with friends and family or local churches and schools. The nice thing about buying privately is that negotiating the price will be much easier than with a dealer.
Dealers already have pretty high markups on their instruments whether they are new or used, so you can expect to save at least 25 – 30% on the private market. Another option on the private market is to use Craigslist or eBay to find a seller.
When buying privately you will notice that people just want to get rid of instruments. As long as you're willing to move it at your own expense; it's possible to get a used piano virtually for free.
6. Test Several Pianos
When you finally set your eyes on a good used piano it's a good idea to test it. Sit down and play through as much music as possible. Try playing loud and soft and also consider the room you're in when judging the resonance too.
As you play the piano listen for a rich tone in the center and a vibrant tone in the high register. For the low end, it's a good sign if the piano can maintain a strong bass sound that doesn't sound distorted.
Outside of the sound quality is that actual mechanics of the instrument. Pianos should have an action that's light and responsive; not sluggish and unresponsive. Depending on the age of the piano and how much it's been used this may be tough to find on the used market.
Used pianos that have been rebuilt or restored will almost always present the best combination of action and sound. It's a good idea to record yourself playing and to make notes about what you liked and what you didn't.
Try testing both new and used models so you can compare every aspect. In some cases, you may find the used model outplays the newer one, but you wouldn't know this without giving both of them a spin.
Try your best to narrow it down to no more than five instruments. The more instruments you test the tougher it will be to make a decision.
7. Hire A Piano Technician To Evaluate The Instrument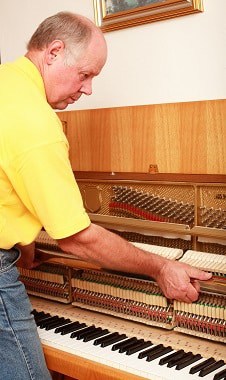 A used piano might look great on the outside, but the inside could have all kinds of issues that only a technician will notice. A technician can look at all of the key parts of the instrument making sure they function properly.
Piano technicians are able to properly assess damage, verify the authenticity of parts, and much more. Many technicians will also do some appraisals for you as well so that you know you're getting a fair deal.
Ideally, you'll want a technician around if you're purchasing the piano from a private dealer off Craigslist or just in the neighborhood. Dealers are pretty good about getting used pianos properly restored so that the customer will be satisfied for years to come.
8. Narrow Down To A Few Pianos
At this point in the process, you should have tested a handful of instruments and gotten a preliminary feel for them. Hopefully, you've narrowed your list from a handful pianos down to two or three instruments.
Now you should do another round of testing and choose from the remaining pianos. Play those instruments again from the narrowed down list.
Take a look at the notes you made form your first playtest and see if you still feel the same about each piano. At this point, it's time to make a decision about which instrument you would like to buy!
9. Find Out Why The Piano Is Being Sold
At this stage, the piano you really want to buy should be in clear view. However, it's time to figure out exactly why this used piano is being sold in the first place. Like vehicles, all used pianos have some sort of history.
This is your chance to ask dealers and private sellers where the piano has been, what kind of damage it's had in the past, obtain records of previous maintenance work and also find out who the previous owners of the instrument were.
If they are not willing to provide any of this information then I would without a doubt walk away from the deal.
If you are able to obtain this information, then it's your due diligence to act upon that information. Call up the previous owners of the instrument to see what their experience with it was like.
Also, reach out to any previous piano tuners and technicians to see what they have in their records. Often times this kind of additional research will yield a substantial amount of information on the piano.
After completing your additional research you should have a very clear idea of whether it's a smart idea to move forward with the instrument or not.
10. Negotiate A Fair Price
After choosing a piano and having it evaluated, it's time to put in your offer. The negotiating table with a dealer can seem intimidating at first, especially with an older instrument. On the other hand, private dealers are much easier to work with.
With new pianos, there's a lot less to think about, and it's usually a take it or leave it situation once the dealer knocks off the first 20%. Used pianos have less wiggle room because dealers want to get as much of the instruments original value as possible.
With your completed piano research done ahead of time, if the numbers don't add up you can make your case. With a used piano it's much easier to walk away from a bad deal; especially if the piano technician determines the instrument has glaring issues.
When negotiating the price also try to work out a fair warranty plan if you feel the instrument is at risk of failure. Make sure to also work in certificates of authenticity to verify the parts of legitimate.
With a private dealer negotiating the price is substantially easier. Many private sellers don't have the same kind of research you have on the instrument, and often are looking for a quick sale of the instrument.
Take advantage of that when you can and you could walk out with an amazing instrument for a serious bargain!
11. Hire A Reputable Piano Mover
After striking a deal for the piano it's time to hire a reputable mover. Most dealers will require that you used their preferred moving service, and to also cover those costs in addition to the purchase price. Most pianos cost $500 to move from one location to the next locally. If the piano is being shipped from further away then you should budget for that accordingly.
Private sellers will fully expect you to move the piano on your own. In that case, it's time to do your research again looking for a great piano mover. It's important to not use a random moving company at this stage in the process. Grand pianos especially need to be moved in a very specific manner so that the inner parts are not ruined and nothing is damaged.
Check out this video on piano moving to get an idea of what the process should be like. As you research moving companies ask them to explain how they bundle up the instrument, and whether they use climate-controlled vehicles for long distance transportation.
Once the piano has arrived at your home, it's time to get it tuned and looked at one final time by your technician. Here's how much you can expect to pay for a piano tuning.
Used Pianos Vs New Pianos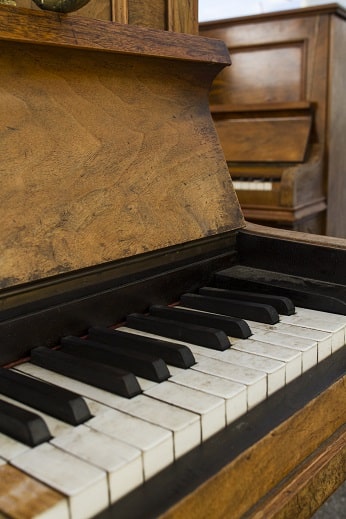 Before buying a used piano, it's important to understand the key benefits of purchasing a used piano vs a brand new one.
Compared to new pianos, there are several key situations in which a used piano is the better option to go with.
Below are 6 areas to compare used pianos vs new, and why they matter for prospective buyers.
Having bought several used pianos myself it's not exactly a walk in the park. The most obvious benefit of buying a used piano is the huge price cut compared to a new model.
However, a used piano should not be purchased without first doing your due diligence on the instrument.
Used pianos present a ton of factors to consider, and a piano technician is almost always going to be required before signing off on your purchase.
1. Used Pianos Are Cheaper
When investing in an instrument the one concern is the pricing;, especially for new pianos. A new 7′ Steinway can run you anywhere from $170,000 and upward. Compare that to a used model at a fraction of the price at just $56,000 and you've really got a bargain.
Work with the classifieds market and you can save even more on a piano from someone who simply wants to get rid of it.
2. Cheap New Pianos Lose Their Sound Quality Faster
For some of us, anything not new is considered unsatisfactory. Manufacturers know this, and will often times build pianos for the cost conscious buyer. The only problem is that these pianos are often built with really cheap parts and sloppy craftsmanship.
A new $10,000 piano might play great for a few years, but decline usually follows soon after. From rail pins failing, trouble maintaining a tune, and breakdowns of key mechanical parts.
Used pianos offer you a chance to get something of high quality, but older in age. Many of the top brands like Yamaha, Steinway, Kawaii, and Baldwin are designed to last for generations; not just a few years before a major breakdown.
3. New Pianos Offer Better Warranties
Pianos typically don't come with warranties; especially if it's a used piano. If you're expecting a warranty then it would be best to purchase that piano from a reputable dealer instead of on the private market.
Dealers will offer warranties ranging from five and fifteen years; usually the length of the loan purchase period. Used pianos are more likely to experience a serious issue, so it's riskier to offer a warranty on parts and repair beyond a year.
4. Used Pianos Can Be Resold For Close To Their Original Value
New pianos experience rapid depreciation; similarly to what happens when you drive a new vehicle off the dealership. Because of this, it's hard to resell a new piano for anywhere near its original value.
Used pianos, however, are already marked down extensively, so it's possible to get more money for one when it's resold.
You could easily buy a used Steinway for $50,000 and eventually resell it for close to that value a few years later with virtually no loss. Not only do you get good use out of the instrument, but you also can get most of your investment back too.
5. Maintenance Costs
The overall maintenance costs of used and new pianos are about the same. There are all of the standard repairs that need to be done like tuning, voicing and minor adjustments each year.
Used pianos, however, might need more mechanical work done to them to adjust the touch. If the piano is not restored then there could be even more costs associated with it. New pianos have all new parts and will always be considered the better option.
As you search for a used piano make sure to get a list of its prior repair history, wear and tear and what parts it's been restored with if applicable. This will help you as a new piano buyer anticipate future maintenance costs.
6. Used Pianos Offer More Selections And Styles
A huge benefit of purchasing a used piano is the chance to own the brand of instrument you desire. A new Steinway might cost $199,999, but on the used market it's a third of the price.
Beyond the brand are the different styles of instrument that are available. From showcase pianos to those with unique features like extra keys and glass frames.
Used pianos are a good way to avoid purchasing a cheap instrument if you're willing to go with something with age. Often times these used pianos will still outlast new cheaper pianos anyway.
What To Do Next
That's all there is to purchase a used piano. It's pretty straightforward, but the main thing for you to do as a prospective buyer is to research the instrument. Start by knowing exactly what brands interest you, and also a list of models and years.
Also put plenty of time into the market research, because you'll need that information at the negotiating table.
The easiest step will be testing the instrument and having it looked at by the technician. My advice to you would be to get all of the technical things taken care of first. Purchasing a piano is a huge decision, so I encourage you not to rush the buying process.
Also, consider looking out of your community, and even out of state if there's a really specific model you are looking for.
While dealers don't offer the best prices, they do offer warranties as well as large inventories to choose from. Good luck and comment with any question you might have about used pianos!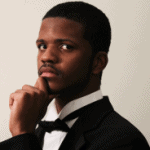 Hello & thanks for stopping by! I'm a professional concert pianist and piano instructor. In the United States, I've given successful performances in several places including New York, Florida, Connecticut, & New Jersey, I have also performed internationally in Italy and made my Carnegie Hall debut in 2014. I enjoy blogging about the piano, the art of performance, general music, current events and the latest in music production.